Falling in love for the rest of your life
Wedding photography and cinematography
Let's confess from the beginning that we have a great time at weddings. Also we could not do a good job if we wouldn`t be enjoing it same as our couples.
As wedding photographers and videographers we are passionate about telling love stories from a documentary and dynamic perspective so that you can experience the emotions of your wedding day again for the rest of your life.
At the same time we like to offer you all our experience and support so that you can organize the day in the best way possible and we always adapt to your rhythm.
We have a long career in audiovisual journalism and we shoot wedding love stories for more than 10 years. At the same time we actively participate in different professional organizations of wedding photographers and videographers around the world to constantly improve our services.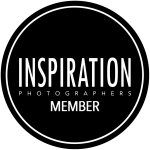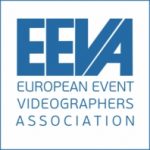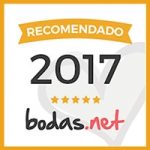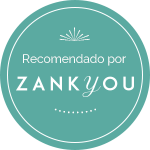 Wedding photography with a natural feeling
We never impose anything but we are always proposing something new that can improve your position, light or the experience of participating in a fun session.
We try not to stay in the center of attention during your wedding and we always record with several cameras and professional lenses that allow us to be at a distance when needed.
High quality photo albums
We know that for many people wedding albums seem like an unnecessary thing today having social networks or digital media.
However, we think that photographs can be better enjoyed on paper and we encourage you to think that these will be admired for years by your children and the future generations of your new family.
DVDs are often damaged, hard drives are broken, computers get hacked and social networks cannot keep the high resolution of the beautiful images that we are going to deliver at your wedding.
On the other hand, the paper usually lasts for more than one hundred years and also, when it comes to showing the photos of your wedding, a physical album is more comfortable and authentic.
Our offer of wedding albums includes various options with dozens of elegant and durable covers, printed on photographic paper and handmade by one of the most recognized laboratories in Italy.
Our wedding video is like a movie
When in doubt "video yes – video no" we will always recommend having the wedding video because today we have the technology and knowledge to create incredible video productions.
Our wedding documentary video is edited with at least 2 cameras and will include the best images of your wedding, but also the beautiful words that will be said in your honor.
We can offer you shorter videos, such as the 20 minute feature film or the 3 to 4 minutes trailer, which will help you share the news of your wedding on the internet.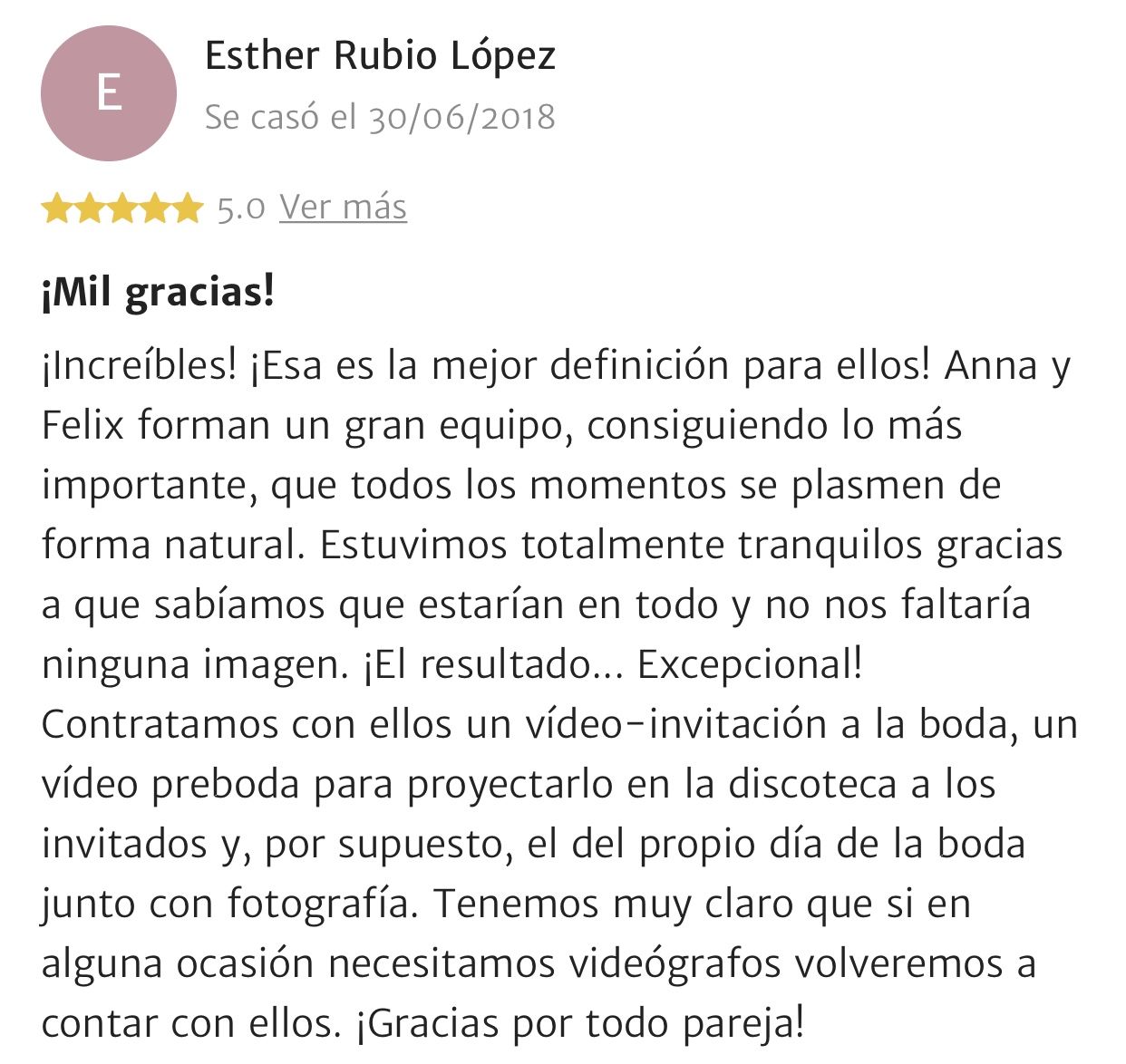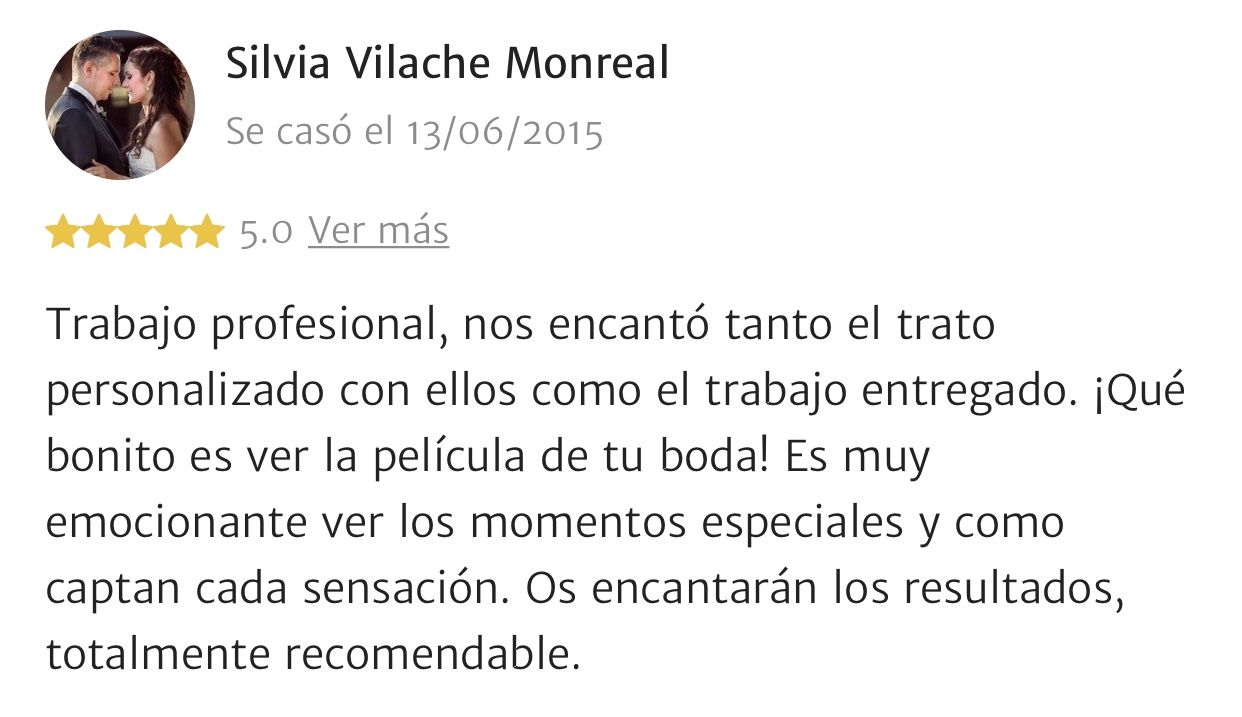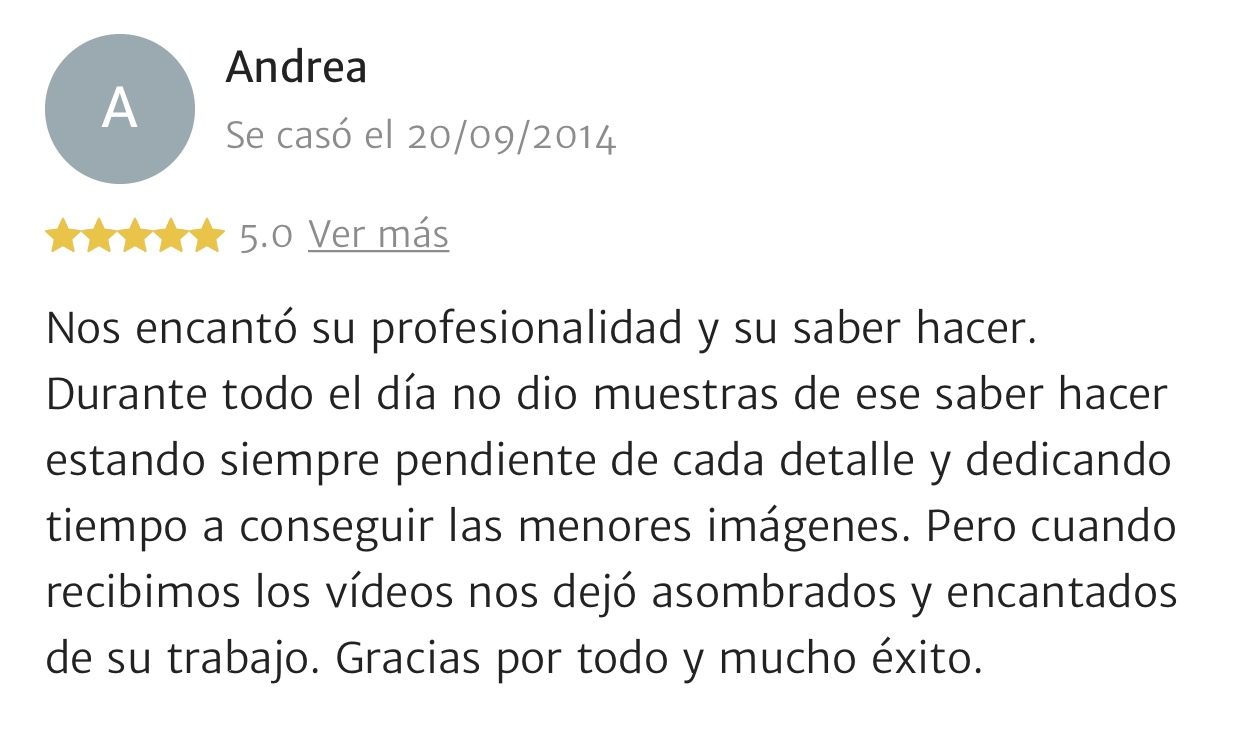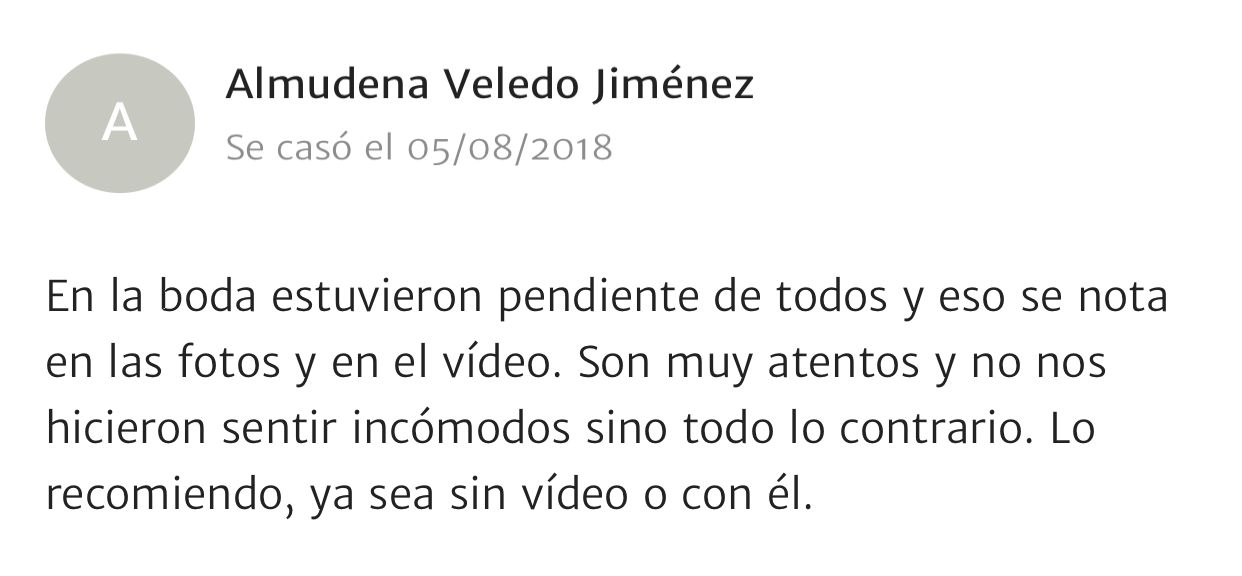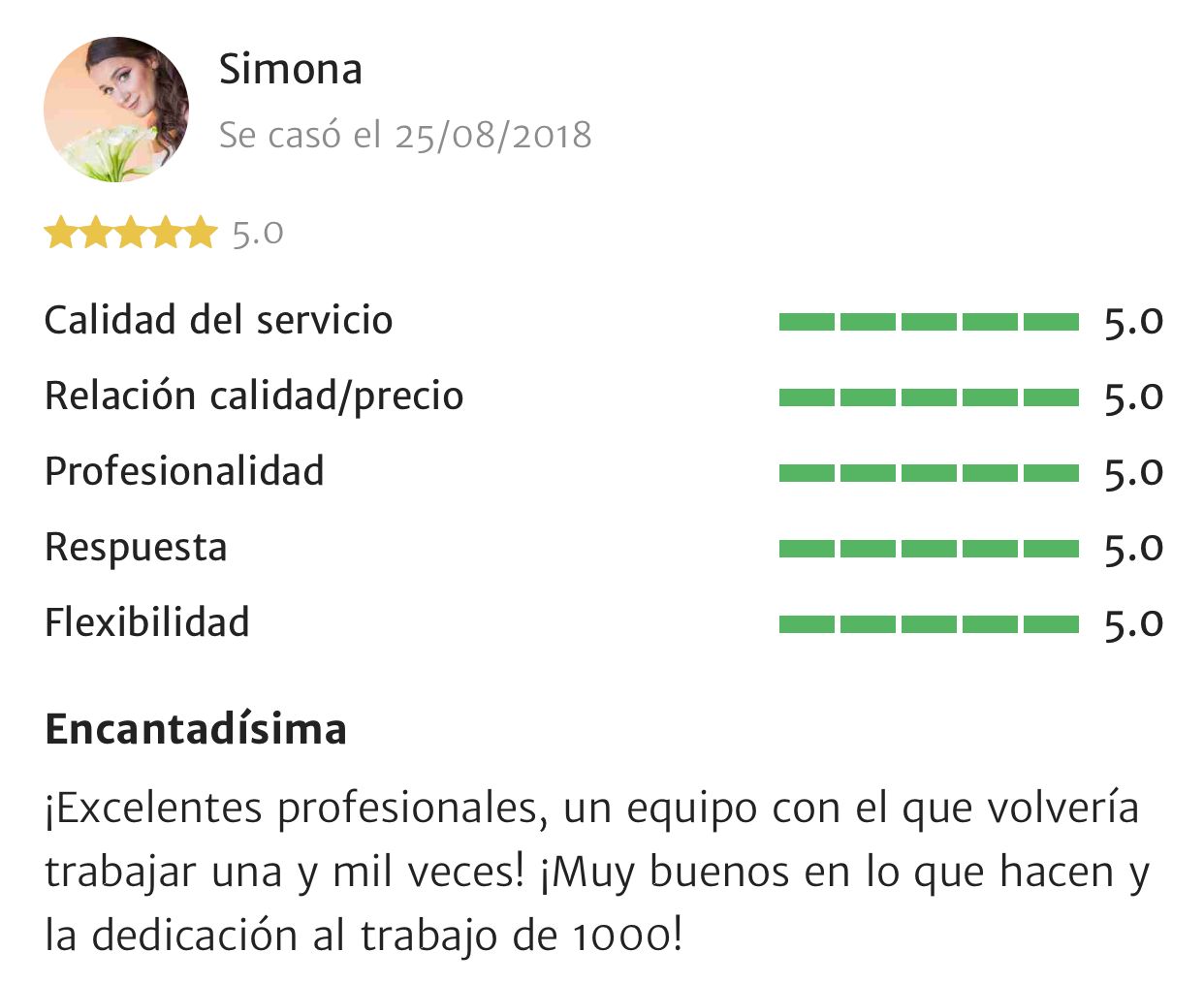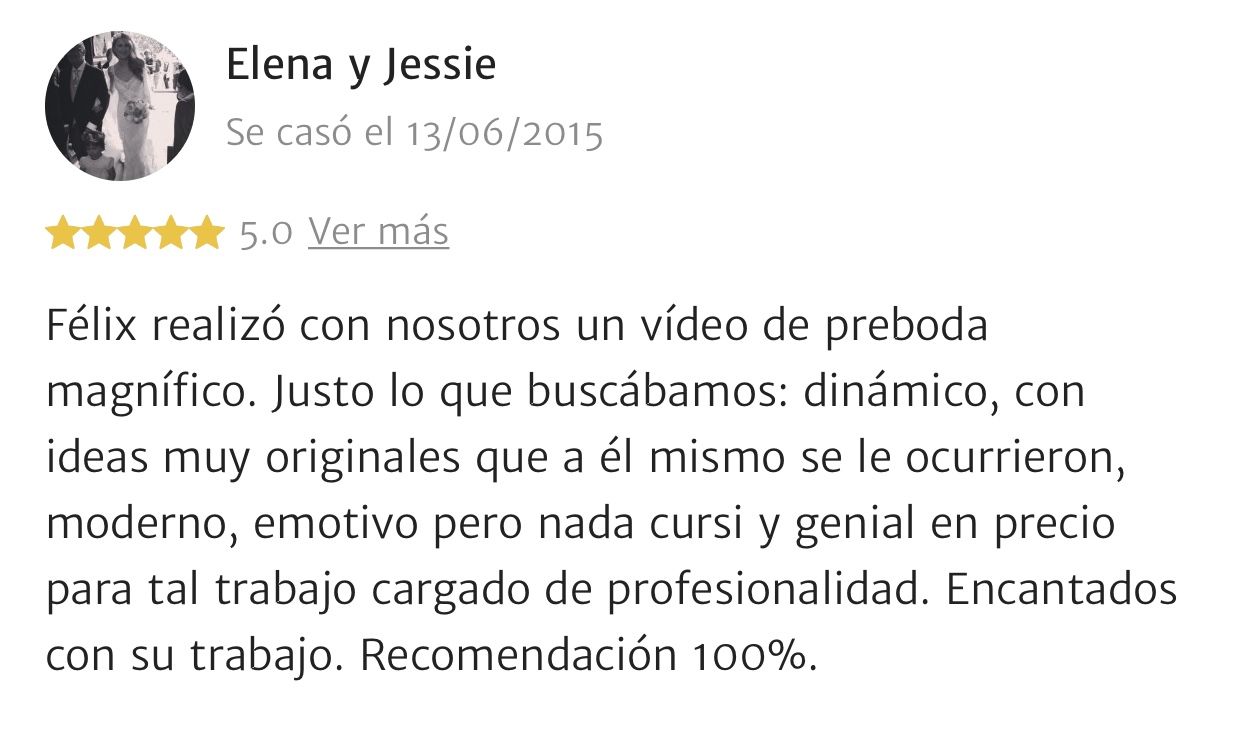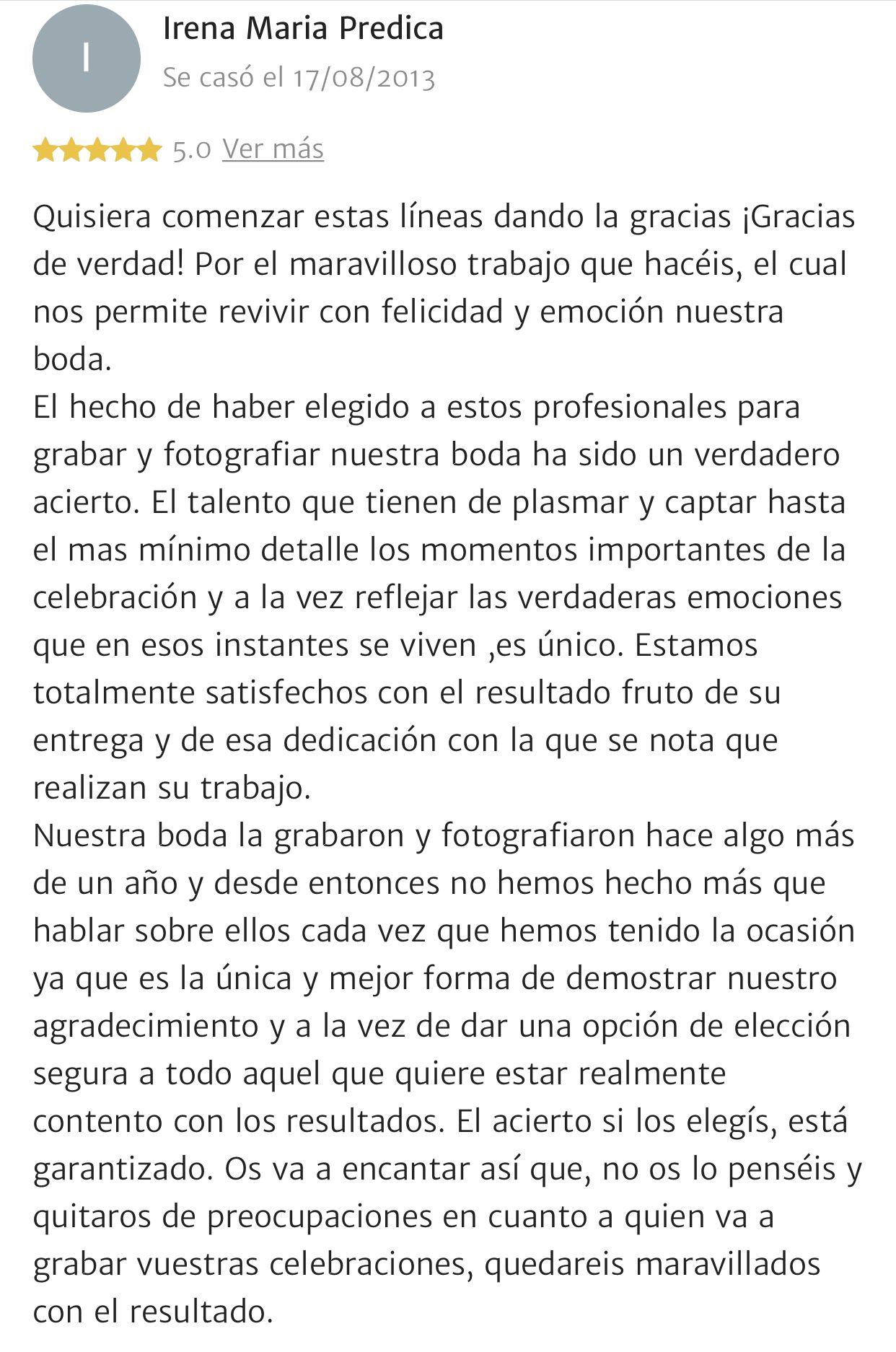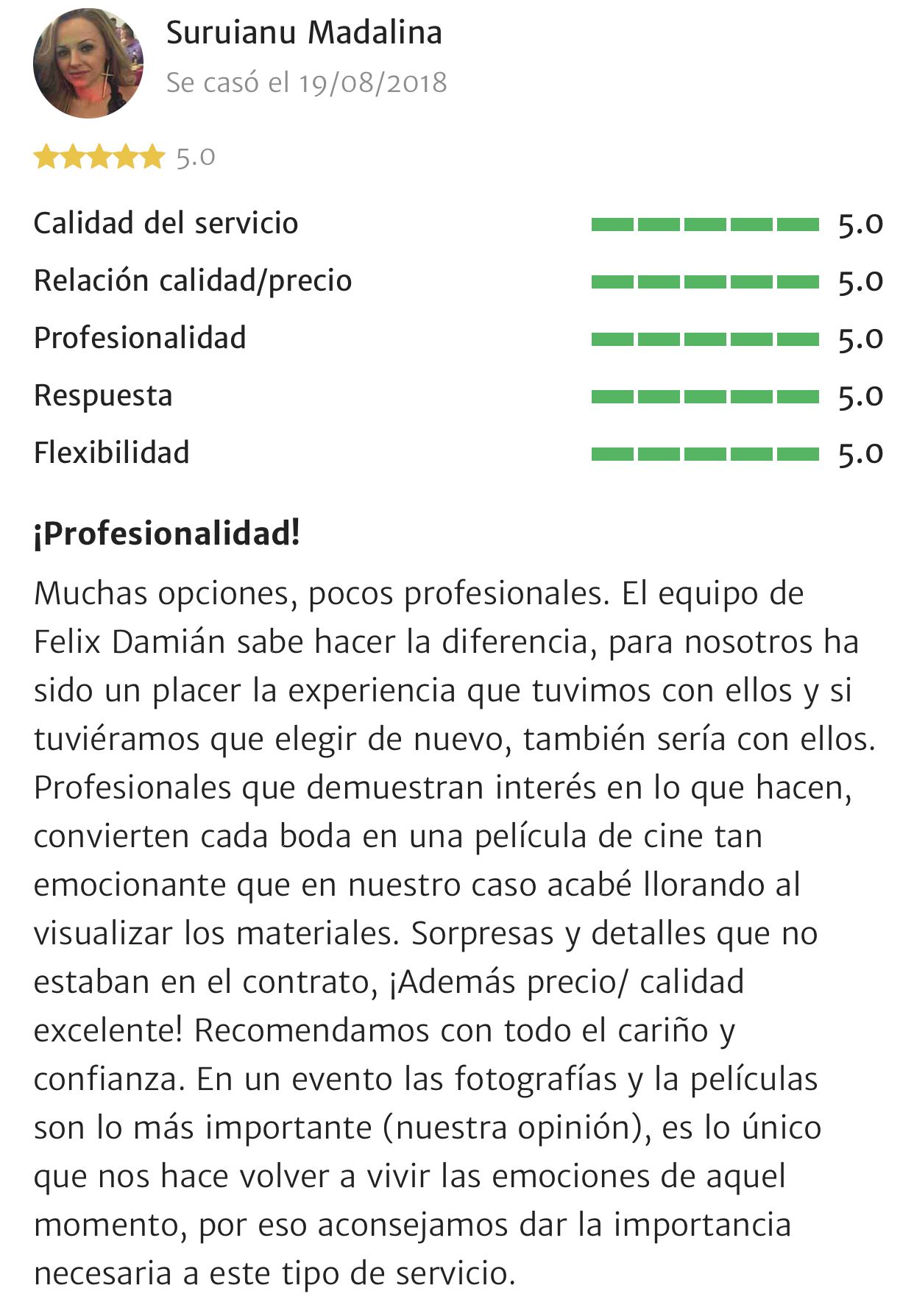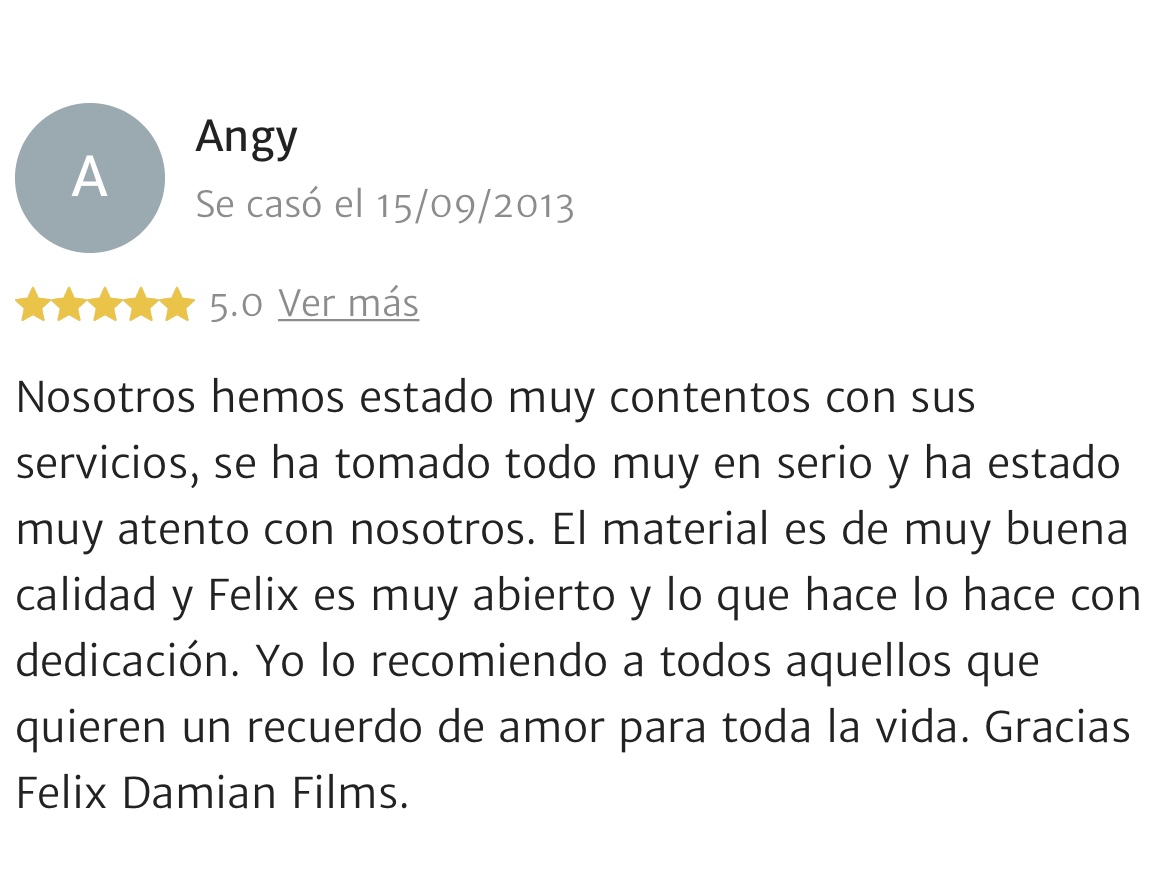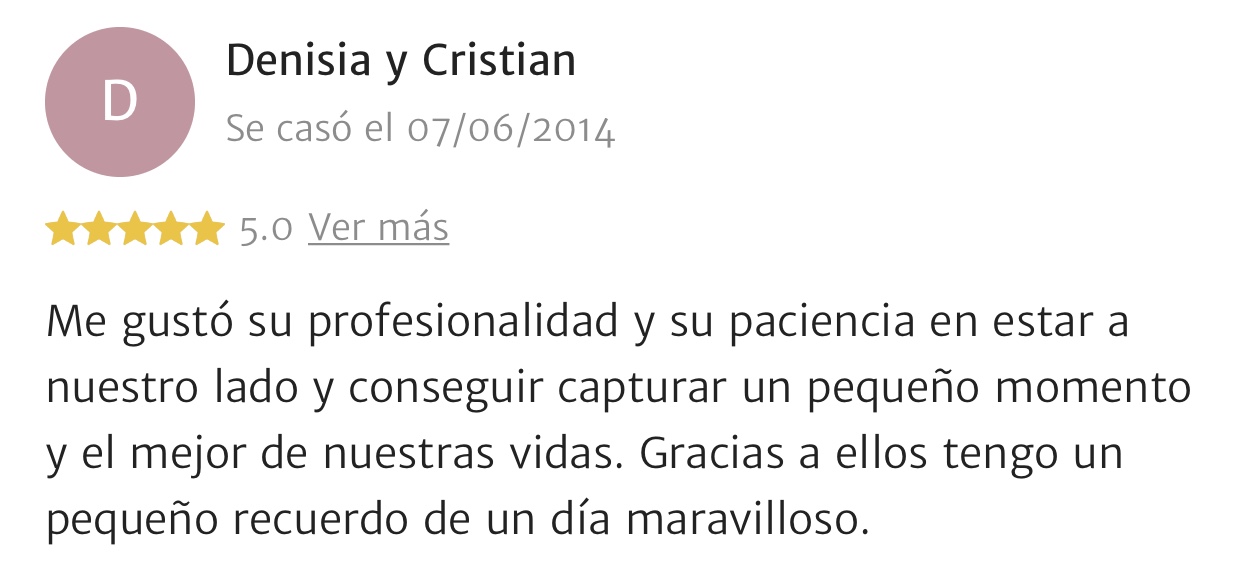 Pricing starting at 1699 €
Do you want to know more about us?
Call us and ask for more information about our offers 🙂
Avenida de Madrid, 48
Centro de Empresas Alcalá Office
Alcalá de Henares, 28802 (Madrid)
[contact-form-7 id="206602″ title="Contacto fotos y video_Simple"]
We are a passionate team of photographers and videographers based in Madrid, Spain, and we offer photo sessions and video production solutions for weddings, professional portraits, commercial videos, real estate and company events.
© 2018 Felix Damian Films
Avenida de Madrid, 48
Centro de Empresas Alcalá Office
Alcalá de Henares, 28802 (Madrid)
Tel: +34 662 176 738